Organización de la empresa por productos o por funciones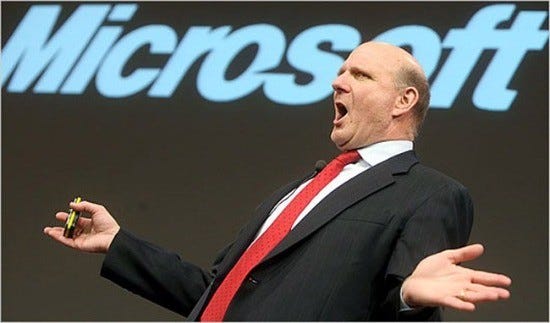 Hace unos días Microsoft acometió una reestructuración en la que pasaba de una organización por divisiones / productos (Skype, videojuegos, Windows Phone, Azure, etc...) a una por funciones (Engineering, Marketing, Business Development and Evangelism, Advanced Strategy and Research, Finance, HR, ...) .
Ben Thompson tiene una crítica fuerte a la organización por funciones en compañías tan grandes y con tan amplio portafolio de productos como Microsoft y aporta muy buenos argumentos. Leería también el contrapunto de Sinofsky, también ex Microsoft.
Mi impresión es que sobre todo Ballmer busca afianzar la integración y colaboración entre productos y servicios, algo que siempre queda dificultado si cada división tiene sus propios objetivos y apoyar a la de al lado no es el primero. No tengo base para valorar la tesis de Thompson - que esto en Microsoft "está roto" por cultura de la organización - pero creo que el acierto o no del cambio dependerá del tipo de productos que quieran poner en el mercado a medio plazo... y del talento y la ejecución de quienes allí trabajan, que siempre pesa mucho más que los procesos de la organización.
Relacionado: La transformación de Steve Ballmer y Microsoft