La evolución de los memes en Facebook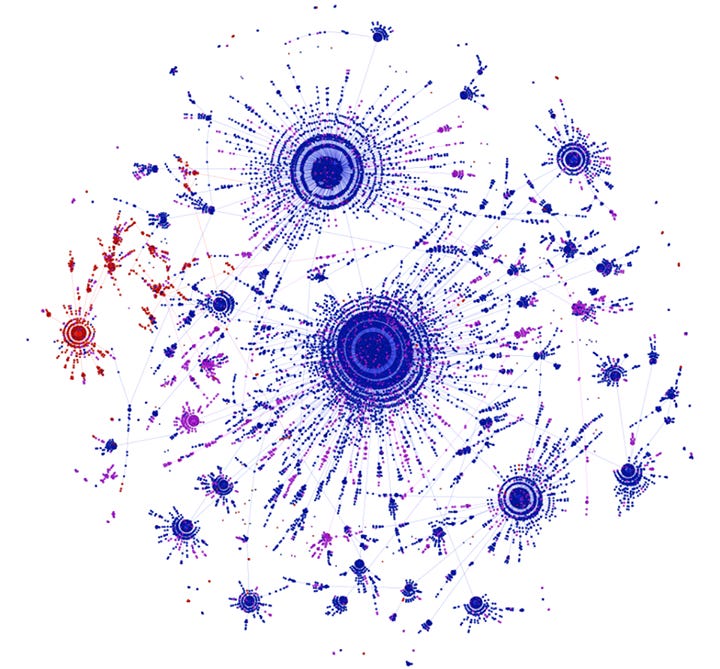 En The evolution of memes on Facebook:
Hemos observado una serie de notables paralelismos entre cómo evoluciona la información en una red social y cómo los genes evolucionan. Dibujar estos paralelismos simplemente no había sido posible antes por falta de datos a gran escala con las historias de evolución de muchos memes. Aquí examinamos las huellas casi completas de cientos de memes, que comprenden colectivamente más de 460 millones de casos individuales. Aunque el estudio se limita a sólo el contexto de Facebook, y sólo en formato de meme (actualizaciones de estado textual), creemos que ofrece información útil sobre el comportamiento de las ideas transmitidas a través de las relaciones sociales en general.
Muy interesante como estudian y documentan el proceso por el que los propios usuarios adaptan un meme a su audiencia para que este tenga éxito. Conecta sin duda con la definición de Richard Dawkins de meme.
Relacionado: Facebook se está llenando de memes… y esto es una muy mala noticia para Facebook